Build a Reputation Bank – A wise leadership investment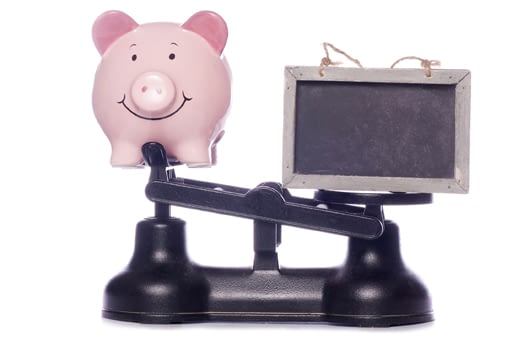 People may not remember what you say, or even what you do, but people will always remember how you made them feel. One of the easiest and most efficient ways to affect another is to extend considered manners. People remember those who are thoughtful, kind and gracious. Speaker, Patricia Fripp once said, "The people who matter, notice". They surely do. Never underestimate the power of your inherent principled courtesies. Let them extend and flow in any environment, at work, in public and especially at home.
A little can go a long way when one is courteous and community minded. It is my experience that people will turn themselves inside out to help if they are made to feel significant and valued.
Some Reputation Bank deposit recommendations include:
Indulge Your Good Side. If there is a job to be done, show that you are prepared to do it. If there is a piece of paper to be picked up, do it. If there is a turn to be taken washing a cup in the office sink, take it. Someone needs help, offer it. A child needs attention, give it. Recall, "the people that matter…notice", and when it counts, it will be worth more. Some of the greatest inspirations can occur doing the mundane and perhaps catching a quick conversation with others in the process. I once caught sight of the General Manager of a well known resort very early one morning walking the perimeter of grass that led onto a public walkway. He was engaged in picking up litter from the previous day. This was occurring before his maintenance staff were even on deck. As I worked with this hotel, that one act told me more about the success of that property than any glossy brochure and why each of the staff spoke so highly of their leader!
Extend a Courtesy in Traffic Every Day. Seek to look after someone else in the traffic either in a car or as a pedestrian yourself. Allow the person with the blinker to slide in front of you when merging rather than stand one's ground and position. One day you may need to get out of the way in an urgent situation and you will be relying on the patience and selflessness of another to avoid an accident. When you are part of the general public, look behind as you walk through a door to see if there is an opportunity to hold the door open for the next person. A small act like that will tell your people much about you. We are all here to serve in some capacity.
Thank a Colleague, Friend or Family member ONLY with your Direct Voice. Nothing replaces people hearing the genuine tone of appreciation in your voice. It may be the only uplifting thing they hear in that day. It will only take a few seconds to leave a message. If you are busy and don't want to chat, you can always say, "I know how busy you must be. I just wanted to thank you for your contribution at the meeting this morning. It set a good tone. Look forward to seeing you next time."
Write a Thank You Note. This time you can choose any medium: email, card etc. Seeing that someone has bothered to write a card, use their own hand and post it, has significance. How nice it is to receive a card in the mail amid the bills and other meaningless, dry or draining literature.
Praise Often. Be known as someone who notices. Be known as someone who is gracious and humble enough to acknowledge another. You can never praise too often, as long as it is genuine.
Show Your Appreciation In a Timely Way. As any good comedian will tell you, "Timing, is everything!" Remember to acknowledge everyone, wait staff and taxi drivers and cleaners and maintenance people. Include them all. And look them in the face. The People Who Matter observe the way others treat those with perhaps less glamorous occupations. Ask the General Manager of any hotel. I will always remember my behind-the-scenes tour of a Ritz-Carlton Hotel and meeting the young man washing dishes in the kitchen. When asked about his role, he firmly and confidently informed me, "I AM The Ritz-Carlton!" Sometimes it is the 'little' people who have biggest hearts and do things for others and in the community that few ever hear.
Give Significance. Provide witness to the life of another. We live in a world where more people live on their own than any other time in history. Many people may not have others to verify what they do, or more importantly, WHO they are. We all want recognition. We all want to know that our contribution is important and has meaning.
Offer Complimentary Listening. That will mean setting our own thoughts aside and personally checking meaning with the sender. No one is using etiquette unless they compliment the sender by verifying their intent or meaning. This may well mean slowing down the process of communication and giving full well mannered attention to your sender. One of the greatest honours we can bestow is to fully and consciously listen to another. Exceptional listening is preceded with a desire to acknowledge the sender. Desire cannot be omitted.
Always Be Gracious. With the immediacy of the internet, we are only now three degrees of separation between any person in the world today. We all seem to know each other, at least by some association. Burning bridges is risky. How one handles adversary and others who have wronged us is still taken into account in the scheme of things. Be true and honour yourself by working to your own high standards of behaviour and ethics.
Remember Birthdays and Anniversaries. People are flattered that their special day of significance has been recalled. It may mean more to them than we can possibly imagine. People are always touched, at some level, by being remembered.
Do something to Spoil and Nurture Yourself Each Day. You, too, are important. Remember, 'the people that matter notice'? Watch over yourself and take good care.
Your reputation is your greatest asset. Build your Reputation Bank with incremental deposits.  Exemplary manners will enrich you beyond your ….. to see evidence of the power that creates.
Written by Jill Sweatman
+61 (0)411 11 55 99
To learn more, please read my article,  'Exemplary Manners Maketh the Leader'.