Meet Jill Sweatman
With over 20 years' experience as a Neuroscience Strategist in Learning and Development, Jill has a deep passion for applying neuroscience in a strategic, interpersonal, educational and business context.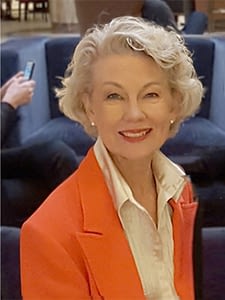 A rare talent, Jill is as at home working with families, as she is in the boardrooms of major corporations.
A true global citizen, with a unique understanding of cultural sensitivities, Jill's research and keynote presentations have been used across a broad range of sectors in 14 countries.
A prolific writer, Jill is also a regular contributor to international journals, business forums and is regularly called upon as an expert contributor from media across major news mastheads and broadcast organisations.
She holds a keen appreciation into how learning occurs and uses her knowledge of how the brain works to achieve results beyond the superficial, with long lasting benefits in the life of the learner.
Jill believes that it is vital to bring the added dimensions of current research and thinking to all her work and seeks to learn from and apply the latest in research on learning.
This constant thinking of knowledge is critical to the work she does, with everything underpinned with solid research which explores the essence of what true learning entails throughout our entire lives.
This learning is relevant to all behaviour, whether in an elaborate boardroom, an operating theatre, training in a gym or to conversation around the kitchen table.
Jill Sweatman
Jill offers a range of services for educators, families and business and if you are in need of support that will enact real change in your world, then please contact Jill today.