An Act of Trust Creates a Legend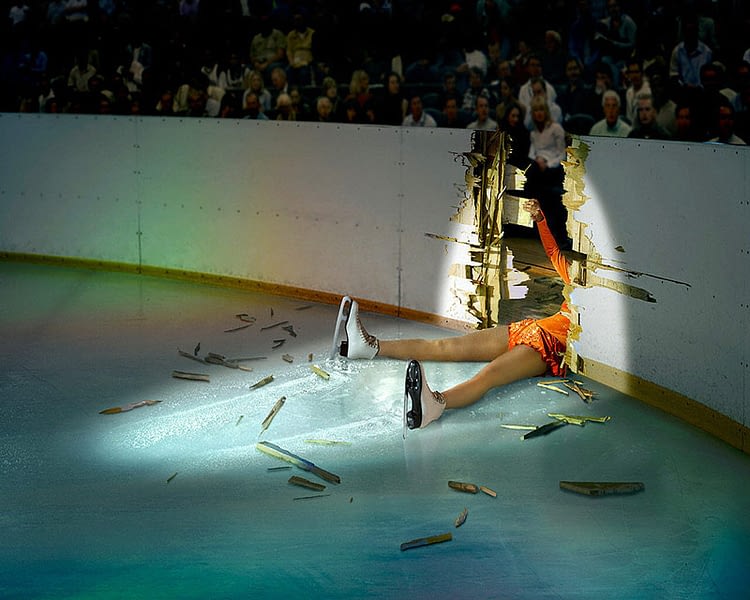 Would you do what it takes to become a World Champion?
Learn from an Act of Trust that created a Legend
At the age of 18, an unknown burst onto the ballroom dance scene by making the Final of the keenly watched Amateur event at the most prestigious ballroom competition in the world. The famed "British Open To The World" Ballroom Championship held in Blackpool, England each year.
For those unfamiliar with the hallowed floor of the historic Wintergarden in Blackpool, UK; it is the Wimbledon of tennis, the St Andrews of golf. You've got the picture now.
By this man's own volition, he would admit that his inclusion in the final six couples by the judges was more an act of sheer enthusiasm, passion and energy rather than dedicated or strictly correct technique. Maybe the judges, on this occasion, afforded him some latitude.
After a startling Blackpool result this young man approached a preeminent teacher of dance to further his career. Richard Gleave said, "Andrew, if you want to learn from me I am happy to teach you. But you have to trust my advice." Richard warned Andrew his results would deteriorate dramatically for a couple of years. "Are you willing to accept that?" he asked.
The following year Richard's student did not even make the semi-final of Blackpool.
The next year he won the Final of the coveted Adult event with his partner Lorraine Barry!
The name Andrew Sinkinson was cemented forever. Two decades on, he remains revered the world over by dance teachers and students alike. He is said to be the greatest exponent of the Foxtrot, a dance universally acknowledged as the most difficult to perfect.
The lesson for us in the worlds of business and education:
Sometimes it is critical to go back to the fundamentals and be willing to perfect the execution of the basics. Accept and learn from those with uncompromising standards and whose execution of those basics is to the highest measure.
In other words,
sometimes we have to go backward in order to go forward.
It is worthy to examine our way of learning and appreciate that experience and current thinking will dictate the way the basics are now taught and expressed. Many of us have experienced taking shortcuts in learning a task and scooting ahead in results. Yet upon reflection, we realise the need to relinquish our preconceived notion of what we thought was right. With that comes a readiness to feel a bit strange or weird and be incompetent for a while until new neuronal pathways and habits can develop. Now this higher level of understanding, proficiency and confidence will allow us to move forward in an accelerated manner. This further knowledge and experience can only be achieved by dedicated hard work, perseverance and faith.
There is great courage and humility in learning from the very best.
Who do you know would set aside their ego, and delve wholeheartedly into deconstructing what they thought they knew, in order to reconstruct a way that would see them soar.
Alvin Toffler said, "The illiterate of tomorrow will not be those who can't read or write, but those who can't learn, unlearn and relearn."
Unlearning, can be vastly harder than learning, the first time.
Would you be prepared to take the challenge; to step back, to step away and devote uncompromising attention to getting it right?
Now that may be something special to tell our children and a legacy to leave our community.
I remain interested in your thoughts.
Written by Jill Sweatman
+61 (0)411 11 55 99